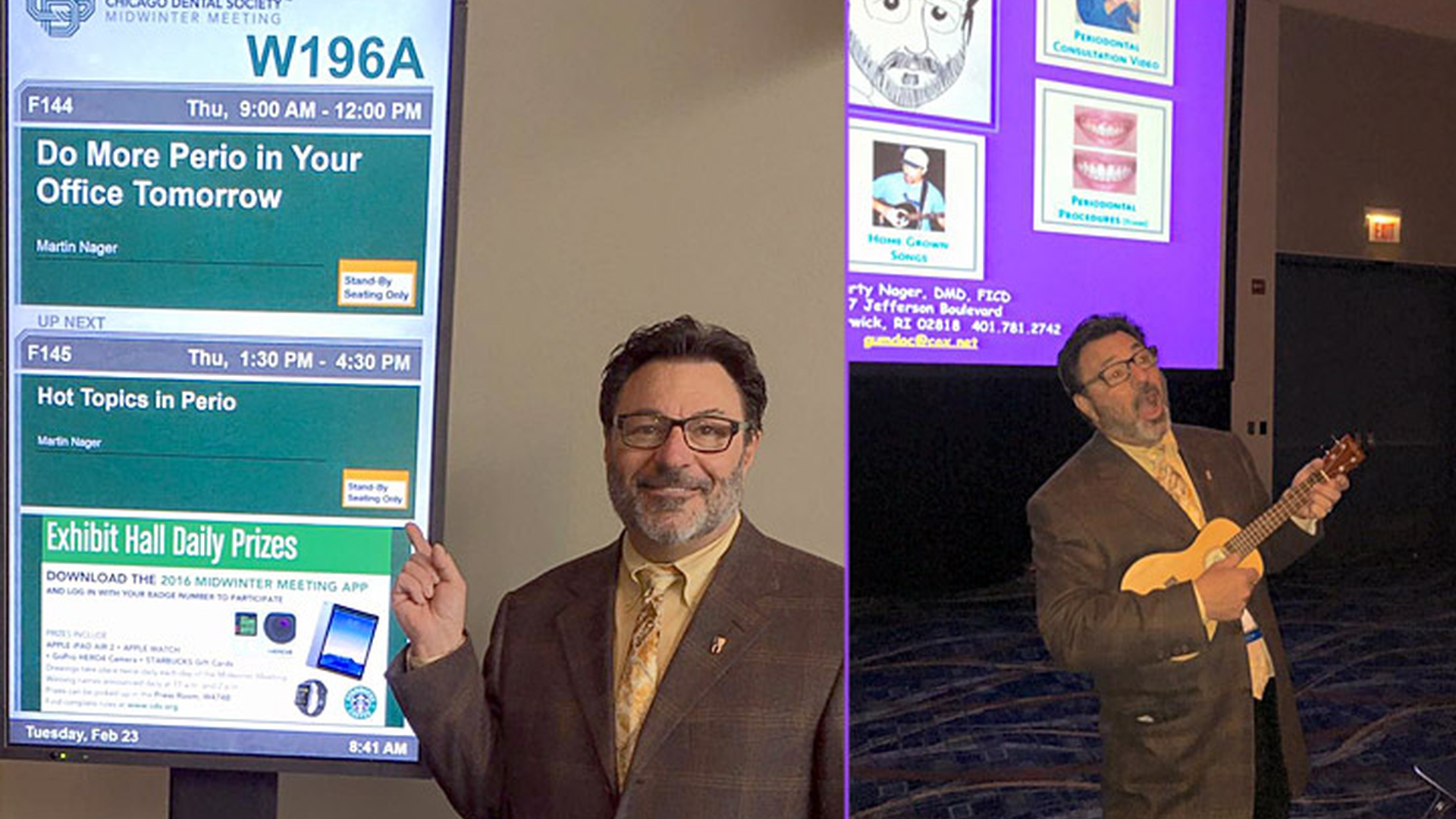 Martin C. Nager, DMD, FICD
Dr. Martin C. Nager is a periodontist in private practice in Warwick and Narragansett, Rhode Island. Dr. Nager graduated from the University of Rochester with a BA in Spanish in 1980. He attended Boston University Goldman School of Dental Medicine receiving his dental degree in 1985 and his periodontal Certificate of Advanced Graduate Studies in 1987. He was a Faculty Attending at the Samuels-Sinclair Dental Center at Rhode Island Hospital for six years. For eight years, he taught as an Assistant Clinical Professor in the Department of Periodontology and Oral Biology at Boston University, and is a former clinical instructor in the Department of Dental Hygiene at the University of Rhode Island.
Dr. Nager is a Fellow in the International College of Dentists and a member of the Pierre Fauchard Honor Society. He became a Diplomate of the American Board of Periodontology in 1993. He is one of five Rhode Island periodontists to become Board Certified. Dr. Nager is a long-standing member of the Rhode Island Dental Association, serving as its President in 2004, and continuing on as a current trustee and Chair of the Council on Communications for 22 years until 2012. In 2013, Dr. Nager was appointed by the governor to the Board of Dental Examiners in the Rhode Island Department of Health.
He is currently President of the Dental Lifeline Network (Donated Dental Services-Rhode Island Program) and serves on the national board of directors for Dental Lifeline Network. He is a member of the American Dental Association, American Academy of Periodontology, American Board of Periodontology, Academy of Oral Medicine, Academy of Osseointegration.
Dr. Nager is a nationally recognized speaker having lectured at dental meetings for the past 25 years. In addition, he has published a number of papers on periodontics and dental implants. He was voted as one of the Top Periodontists in Rhode Island by his peers in all issues of "Top Dentists" Rhode Island Monthly Magazine, since 1999. In March 2003, Dr. Nager was awarded the Blue Angels Community Heroes Award for a decade of treating the homeless at Travelers Aid in Providence.
Dr. Nager is married to a fellow periodontist Denise Shapiro, DDS and lives in East Greenwich, Rhode Island. He loves his job. Together they are seeing the world on bicycles.